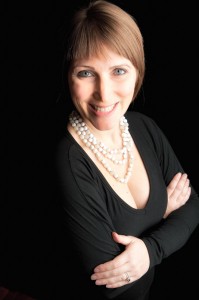 Sarah Pierson Beaulieu is the founder of The Enliven Project, a campaign to bring sexual violence out of the closet and lift survivors to their full potential.  The Enliven Project is grounded in the idea change cannot take place unless we tell the truth about our lives, our organizations, and our social movements.
Sarah is an advisor and consultant to leaders and organizations, and writes about truth-telling and sexual violence. She has over 35 years of experience as a human and over 15 years experience in managing complex relationships and partnerships, fundraising, and systematic approaches to change.  She is a survivor and a truth teller, a poet, an intuitive, wife, mom, and a loyal friend.
Previously, Sarah served as Senior Advisor to the Opportunity Nation, a campaign to increase economic opportunity in America.  Opportunity Nation is a campaign of Be the Change, an organization dedicated to getting social issues unstuck through cross-partisan, cross-sector campaigns.  In her capacity, she works closely with the campaign's executive director on managing philanthropic relationships and other strategic partnerships.
Prior to that Sarah held senior fundraising roles at the University of Massachusetts Foundation, Boston College, and Brown University.
Sarah serves on board of the Boston Area Rape Crisis Center, one of the oldest and largest rape crisis centers in the country. Sarah graduated from Brown University and has an MBA from Boston College Carroll School of Management. In her free time, she enjoys playing puzzle games on her iPhone and trying out new forms of high-intensity exercise.
Professionally, Sarah has experience leading workshops and delivering presentations and remarks to a wide variety of audiences ranging from students to executives and other leadership groups. Her style is candid, humorous, and interactive, with a focus on truth-telling and its role in your life, organization, and community. As a survivor voice, Sarah has appeared on Huffington Post Live and spoken at multiple Take Back the Night events, Jane Doe Advocacy Day, and with smaller groups and workshops as a member of the Survivor Speakers Bureau at Boston Area Rape Crisis Center.
Sarah speaks and presents on the following topics:
Dumb Questions. Smart Answers. Ask a survivor.
Engaging Men in the Movement to End Sexual Violence
How to Support Survivors of Sexual Violence
Building a Culture of Development (for nonprofits)
To book Sarah as a speaker for your next event or workshop, please contact her at info (at) theenlivenproject (dot) com.
Sarah writes about leadership, collaboration and partnership, parenting, and sexual violence. Her writing has appeared on numerous blogs and publications.
Selected Articles About The Enliven Project